Concrete Pressure Washing & Sealing Services
for Boca Raton, Palm Beach and Broward County
Pressure Washing Services operating in Boca Raton, Palm Beach & Broward County
Residential Concrete Cleaning Services
Think of concrete as a sponge, it absorbs anything that is spilled on it, making it very easy to stain. With our professional pressure washing services we will revive your driveway, patio, or walkway, and give it new life.
Pressure washing concrete can actually be potentially dangerous if not done by a professional. High pressured water can cause cracks and chip away at concrete. Small cracks and splits can easily turn into larger problems, leading to costly repairs or replacement.
Our experts here at Blue Shield Power Washing of Florida know how to properly clean your concrete, eliminating the possibility of damage. Do not use high damaging pressure levels, ensuring that your concrete will always be left in better condition when we leave.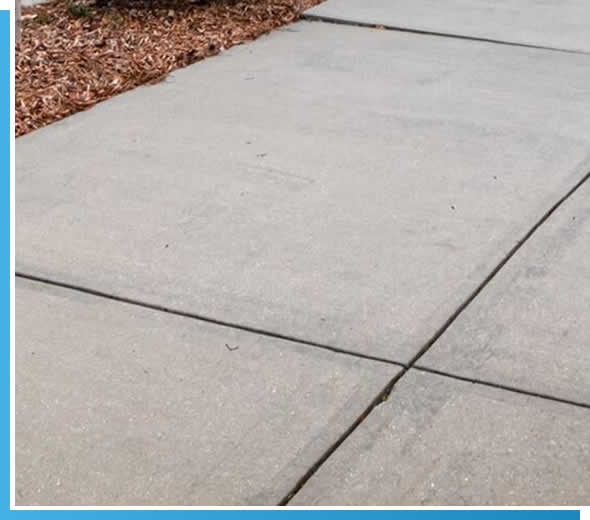 Sidewalk & Walkway Cleaning
Our concrete cleaning is not only reserved for driveways, but for all concrete surfaces on your property including sidewalks, patios, walkways, and other concrete surfaces. Over time, dirt and other contaminants will begin to stain and darken your concrete surfaces, but we can turn back the clock and make your concrete look new again.
Our professional pressure washing services will restore the concrete surfaces around your home. We have the tools, knowledge, and experience to make these surfaces look brand new, and extend their life span.
These pressure washing services not only make your concrete look better, but actually safer to walk on. When contaminants infect your concrete, they can make its surface slippery and dangerous.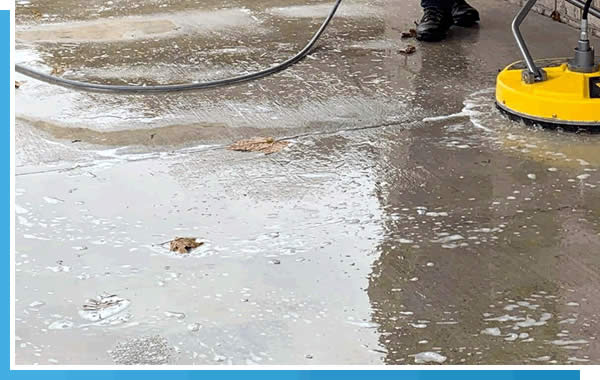 Professional Concrete Sealing Services
Here at Blue Shield we have over 17 years of experience sealing all types of concrete. We know how to handle Broom Finish, Colored Concrete, Stamped Concrete, Exposed Aggregate and other surfaces. Concrete science is complex and ongoing, so don't just let anyone go and apply sealants to your concrete. We understand the complexity of concrete and we can effectively explain it to you to recommend the best type of sealer for your specific application.
Service Areas in Florida for Concrete Pressure Cleaning and Sealing
Boca Raton, Boynton Beach, Coral Springs, Deerfield Beach, Delray Beach, Highland Beach, Lake Worth, Lantana, Parkland, and the surrounding areas.