Playground Pressure Washing Services
for Boca Raton, Palm Beach and Broward County
Pressure Washing Services operating in Boca Raton, Palm Beach & Broward County
Sanitize Your Playground Equipment
Playground equipment quickly gets dirty, thats just the way it is. Whether it is at a school, park, church, or municipality, playground equipment is simply prone to bacteria growth. Having your playground cleaned on a regular basis makes it a safer environment for children, but it also makes the playground equipment last longer. Whether your playground is made of plastic, metal, or wood, we are able to effectively clean and sanitize them all. Maintain and clean and safe playground by working with us here at Blue Shield Power Washing of Florida.
Playgrounds are a great place for outdoor fun. Lots of great memories come from playing with your friends on the playground. This is why it is important to keep these places preserved and sanitized, so they can continue to be enjoyed for generations. When you use our pressure washing services, we guarantee that your neighborhood, school, church, or park's playground is kept clean and free of bacteria.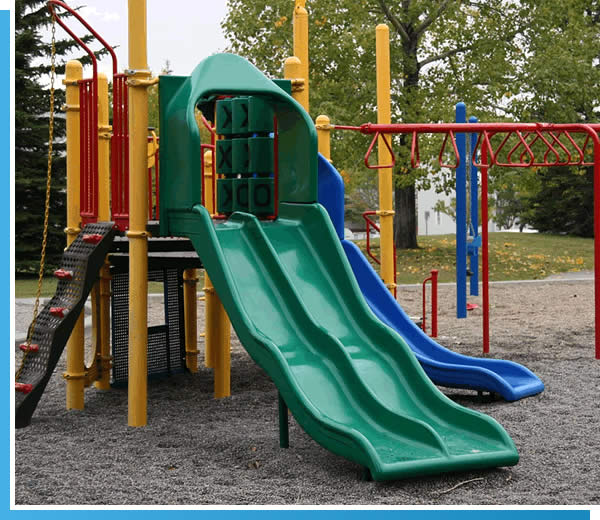 It's All About Safety
Getting your playground equipment professionally cleaned is not only about sanitation, but it is also about safety. When algae, mold, and mildew grow on your playground surfaces, it makes them slippery and dangerous to be on. Call us today to start to process to a clean playground.
Service Areas in Florida for Playground Equipment Cleaning
Boca Raton, Boynton Beach, Coral Springs, Deerfield Beach, Delray Beach, Highland Beach, Lake Worth, Lantana, Parkland, and the surrounding areas.