Pool Deck Pressure Washing and Sealing Services
for Boca Raton, Palm Beach and Broward County
Pressure Washing Services operating in Boca Raton, Palm Beach & Broward County
Professional Pool Deck Cleaning Services
Pool decks are an easy place for mold, mildew, and other contaminants to come in and call home. When we come in, we ensure that your pool deck is cleaned properly and rid of all contaminants. We understand how to properly clean your deck without the possibility of causing any damage to the wood or concrete.
Locally Owned Pressure Washing Company
Here at Blue Shield, we are homeowners, same as you. We make it a priority to always treat the home's we clean as if they were our own. We deliver the highest quality services every time, with unmatched attention to detail. No matter what condition your deck is in, we can improve its appearance and add years to its life.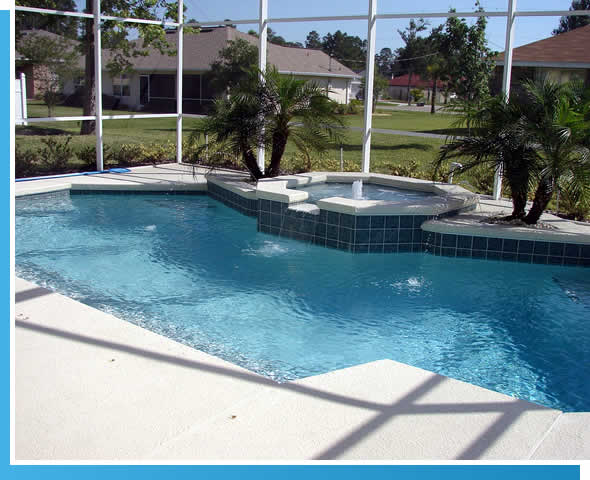 Deck Pressure Washing Services
With our deck cleaning services, we eliminate the need to rent equipment and do it yourself. Trust the job to trained and experienced professionals who know how to properly clean your deck and make it look new again without causing any damage to the wood or concrete. We utilize the specific detergents and techniques to remove stubborn stains and dirt that have penetrated the pool deck. With our thorough cleaning process, we are able to revitalize your deck and make enjoyable to use.
Pool Deck Sealing Services
Harsh chemical, pooling water, harsh weather exposure, and heavy foot traffic all begin to wear on your current deck's sealing. This can lead to pitting, cracking, and peeling. We recommend that you clean and re-seal your decking on a regular basis in order to avoid costly damage. Our years of training and experience allow us to properly examine your deck and recommend the proper course of action. Re-sealing your deck can help extend the life of your deck as well as improve traction, making your deck safer.
Service Areas in Florida for Deck Pressure Cleaning
Boca Raton, Boynton Beach, Coral Springs, Deerfield Beach, Delray Beach, Highland Beach, Lake Worth, Lantana, Parkland, and the surrounding areas.