House Pressure Washing Services
for Boca Raton, Palm Beach and Broward County
Pressure Washing Services operating in Boca Raton, Palm Beach & Broward County
Residential Exterior Cleaning Services
When we are cleaning your home, we use don't just spray away and hope. We utilize a pressure washing technique known as soft washing. This soft wash technique lasts up to 6x longer than standard pressure washing. Soft washing also eliminates excess water use, loud disruptive noise, surface damage, and high fuel usage that usually goes along with standard pressure washing.
When you work with Blue Shield Power Washing of Florida, you reap the benefits of our specialized cleaning system as well as our top notch customer service.
Soft Wash and Cleaning Service
With our soft wash technique, we can guarantee that 99.99% of all mold, fungi, algae, bacteria, and moss will be completely eliminated. Our soft washing also utilizes a 100% biodegradable, non-hazardous chemical cleaning system, which boosts the cleaning power.
Our Soft Wash System Includes:
100% eco-friendly cleaning solution
Gentle, low-pressure cleaning
All surfaces are sprayed with our unique soft wash solution, eliminating mold, algae, mildew and sanitizing surfaces of diseases and irritants
Results in surfaces staying clean 2 – 3x longer than with power washing or other low-pressure solutions
Plants and property are completely rinsed and safeguarded during the process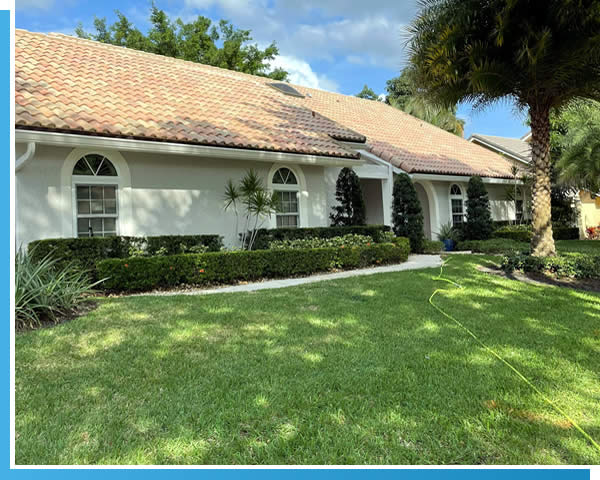 Does Your Home Need Soft Washing?
Take a quick walk around your home and see if its exterior is fading, filthy, dingy, or stained. If so, consider calling us for a professional soft wash services before you go thinking about more drastic solutions such as repainting. It is truly amazing how a professional cleaning can bring a whole new life to your home and make it look new again.
Many surfaces of your home and property can greatly benefit from our professional soft washing services such as your roof, house siding, awnings, decks, patios, patio covers, fences, driveways, sidewalks, garage doors, and more.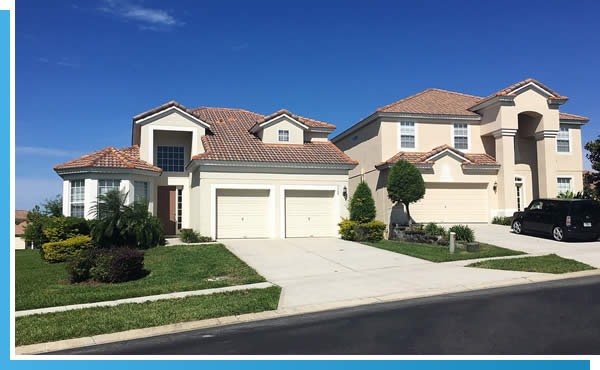 Why Choose Soft Washing Over Traditional Pressure Washing?
1. When your home is cleaned with traditional pressure washing, it comes with a risk of damaging some of the surfaces of your home such as its siding and roofing, especially if they are older.
2. Traditional pressure washing removes the outer later of mold and mildew. Soft washing uses a cleaning solution which kills growth from the source, eliminating virtually all contaminants.
3. Soft washing is more sustainable than traditional pressure washing because it uses much less water as well as using eco-friendly cleaning solutions.
Service Areas in Florida for Home Pressure Cleaning
Boca Raton, Boynton Beach, Coral Springs, Deerfield Beach, Delray Beach, Highland Beach, Lake Worth, Lantana, Parkland, and the surrounding areas.